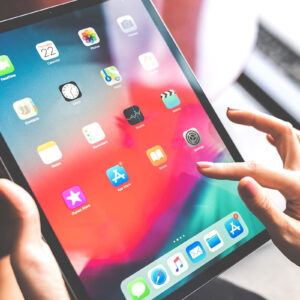 If you're experiencing crashing apps on your iPad, there are a few potential causes. It could be a problem with the app itself, or there could be an issue with your iPad's software.
Causes of Crashing iPad Apps
First of all, the most popular reason for apps to crash on an iPhone or iPad is that it runs out of storage space. If you don't have enough free room, then your app might not work properly and sometimes this can happen at any time.
It is recommended that an app has at least 80% free space to avoid its stability and security issues, which may include data loss or malware intrusion into system files.
Secondly, there could be an update that has gone wrong or there are data waiting in limbo as you switch between various tasks throughout the day. These types of programs consume all available RAM until they somehow get sorted into different slows running simultaneously- making processing speed less efficient than needed.
Thirdly, this can be caused by suspicious internet connections through Wi-Fi networks as this can also trigger malfunctions in smartphones/tablets due to collateral damage done by hackers transferring unwanted programs onto devices during compromise attempts.
What to do when iPad App Freezes
There are ways to fix a problematic or crashing app on your iPad device:
Force-Quit the Frozen App
First, force-quit the frozen app. To do this, double-press the Home button to bring up the multitasking bar. Then, find the app that's causing problems and swipe it up off the screen. This will force-quit the app and hopefully fix the issue.
If force-quitting doesn't work, you can try restarting your iPad. To do this, hold down the Power button until the "Slide to Power Off" slider appears. Then, slide the slider to the right to turn off your iPad. Once it's off, hold down the Power button again until you see the Apple logo. This will restart your iPad and hopefully fix the problem.
Update the Crashing App
Some apps will update themselves automatically when new versions become available, but this is not always true.
As we already mentioned, fixing outdated software can prevent crashes and other problems. Developers keep bringing new content so as avoid these situations altogether through regular patching out procedures
In order to fix crashing issues on your iPad you'll need an updated version of the app itself! You need to update any newly installed applications because sometimes they contain bugs causing corruption after updates (especially if not updated regularly).
If it's not already installed simply go into "Settings" > Tap Updates tab then select Install Update or Upgrade option from the bottom menu (depending if there are multiple updates). Next, tap the "Install Now" button at the top right corner and wait a few minutes until the installation process finishes…
Reset Settings
If you're still having trouble, you can try resetting your iPad's settings. This won't delete any of your data, but it will restore your settings to their defaults. To do this, go to Settings -> General -> Reset and tap "Reset All Settings".
Update iPad to its Latest Version
To solve the problem of an outdated app, you must update Your iPad to latest version. Apart from that if the device's iOS is not updated then another error can also arise, which will be resolved by installing a software update on your iPad and updating it accordingly
1) Connect strong Wi-Fi enabled iPads with good internet connection at settings > General > Software Update (if available). The steps are similar as mentioned above but now click "Download" button next time around 2). When clicked a box pops up asking whether the user wants to install the update.
Reinstall the App
You may need to delete and reinstall the offending app. To do this, press and hold on to its icon on your home screen until it starts wiggling. Tap the "x" that appears, then tap Delete when prompted. To reinstall the app, open the App Store and find it again. Tap "Get" followed by "Install".
Hopefully one of these tips will fix your crashing apps and you can get back to using your iPad without any trouble.
However, if you are still experiencing problems with your apps crashing on the iPad, feel free to contact The Fixi Shop at 817-301-0544 today and we'll get you up and running, usually same day!