Get Your iPad Working with iPad Repair Experts in Fort Worth
If you are holding a damaged iPad, then you will want to get it repaired. Your iPad is probably quite important to you. In fact, it may feel like an addiction by now. You use it for work, for games and to communicate with your friends and family on Facebook, twitter and messaging. Your iPad may be what you rely on for information. When it doesn't work right, or it's broken, the feeling can be upsetting. If it's broken, you want to take it to the iPad repair experts in Fort Worth that you know will get it working again.
iPads have evolved and changed since the first one. From the iPad to the iPad mini, Apple has designed it to be your favorite device. More streamlined than the computer and easier to use than a phone, the iPad is designed to be exactly what you want it to be. So, it's no wonder that we quickly come to love ours. For music, videos, reading or playing, the iPad is an essential. When you need an iPad repair in Fort Worth, choose a repair shop that knows the differences between each evolution of the iPad and the different repair issues that are needed.
An iPad has a lot of complicated components and buttons on it. When it works, it works beautifully, but when it doesn't, there are a lot of reasons why it may not. The common problems affecting the iPad are the power buttons, the screens and the glass, and the parts that control the sound. Other things to worry about are the camera and the connectors. There are a lot of buttons on the iPad and they are often the first things to have a problem. A simpler problem may just be that the battery needs replacing. Let the staff at The Fixi Shop do a diagnostic for you, free of charge, and tell you what the problem is and what needs to be done.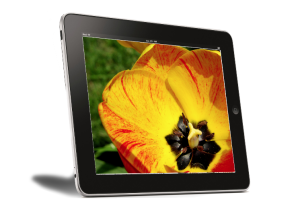 Our staff have a lot of experience with repairing iPhones and iPads. We also understand how difficult it is to be separated from the electronic device that you love so we complete the repair as quickly as possible, even while you wait. We usually have it completed in 20 – 45 minutes; you can wait for it, or pick it up later. Our prices are affordable, and having your iPad repaired is much cheaper and more convenient than replacing the product altogether. We offer a 90-day warranty on all their repairs, parts and labor so you will be pleased with the work. When you rely on your iPad, you want to take it to someone who can get it back to top condition when it's broken. For iPad repair in Fort Worth, bring your iPad to us at Fixi Shop on Currie Street. We will fix it for you and get it back to you fast.