iPad Screen Repair in Fort Worth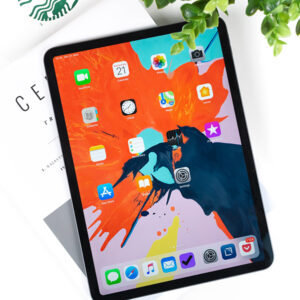 iPad Screen Repair in Fort Worth Sometimes, it's tempting to just buy a new tablet when your iPad is damaged. It's especially tempting since Apple is always launching a new model.
But if you just have a cracked screen, should you really spend $500 to $800 for a new one? You can just have it repaired. There are actually a good number of reasons why you should just get a good technician to fix your tablet issue.
The Fixi Shop is the best place to go for iPad screen repair in Fort Worth, Texas or surrounding DFW area.
3 Reasons to Have Your iPad Repaired at Fixi Shop
Here are the reasons why you should hold on to your current iPad, even if it is damaged.
1. You can save money!
The cheapest iPad is around $350. But if you want the more sophisticated one with a larger memory, then you might have to shell out close to a grand or more for it. If you have to buy a new iPad, you might as well upgrade to the latest one from Apple and get the biggest bang for your buck.
But, if you just bring your iPad to The Fixi Shop, you'll save hundreds, if not over a thousand dollars. It's a no-brainer.
2. You can save the environment, too
The batteries and other components in your iPad are bad for the environment. If you will buy another iPad model, what are you going to do with the old one? If you are going to dispose of it, then you are just adding to the world's e-waste problem.
When you have your iPad's screen issue fixed, then you will effectively be reducing e-waste.
3. iPad screen repair is actually faster
It may take weeks for a new iPad to arrive. However, when you have it fixed, you may have it the same day you cracked it.
In the case of The Fixi Shop, we try to repair your screen problem while you wait. Our experienced technicians will diagnose your iPad issue and fix it as soon as possible.
If it's just screen repair, our experts have done that hundreds of times. There's a big possibility that you don't have to wait days for the repair to be completed.
Call The Fixi Shop for iPad Screen Repair Near You
It's simple: Come in. Get it fixed. Get back in the game.
The Fixi Shop's repair services include the LCD and glass / digitizer. You can take the following models to our iPad repair shop in Fort Worth, Texas:
Whether you have the older model or the newer one, our skilled and experienced technicians will be able to handle it. The Fixi Shop also handles different models of iPhone.
Call us now at 817-301-0544!
We unknowingly arrived after hours and Jimmy acted like they were still open. He spent about 30 minutes trying to figure out the problem with our phone. We took it somewhere else before coming here and they said it was fried. Jimmy got it to come on and retrieved the data as well. Amazing!!! These guys are so smart, professional, and courteous. He didn't even charge me! I'll never go anywhere else.