How To Fix Your iPad Battery Draining Too Quickly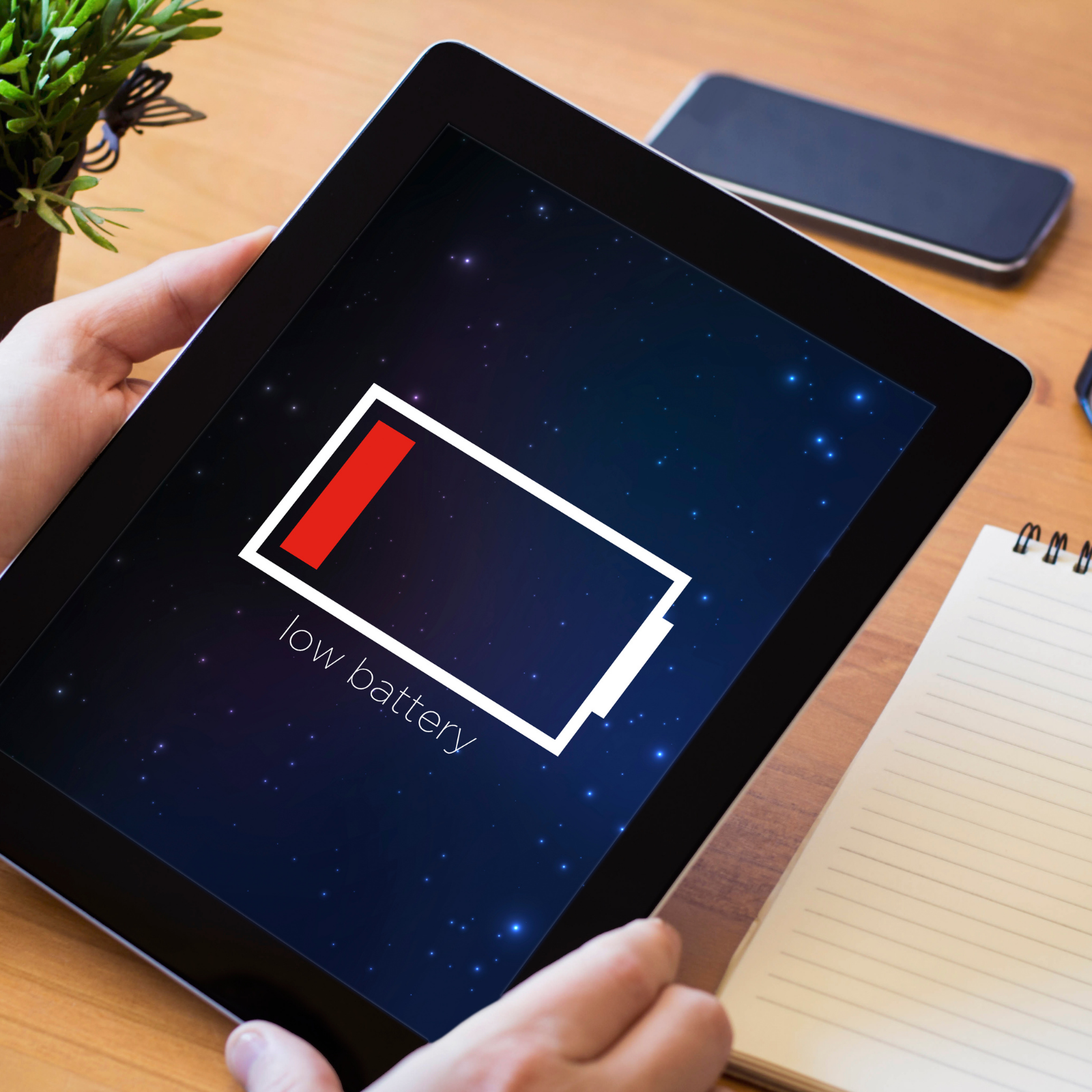 If you're reading this, it's likely that your iPad is running low on battery power pretty quickly. You may also know that many applications (apps) on iOS are designed to go into a suspended state if they haven't been used in a while, which means that they don't use any battery power until you restart them. So why is your iPad draining its battery so quickly?
What could be happening:
you left an app open with the screen turned off
you have an app or setting that's using up more power than usual
Close the apps you're not using
The first thing you want to do is make sure that no apps are running in the background and causing unnecessary activity. To do this, press and hold the Sleep/Wake button until you see the slider appear (about 5 seconds). Drag this slider to turn off your iPad. After it turns off, press and hold the Sleep/Wake button again until you see the Apple logo appear on your screen (about 30 seconds).
Restart your iPad
If that doesn't solve the problem, restarting your device may help. Press and hold down both the Home button and up volume button for about 10 seconds until your device restarts.
To further extend battery performance on an older iPad with a worn-out battery, disable some settings like "Hey Siri." You can also reduce screen brightness by changing its auto-lock setting from "never" to "after 2 minutes," or adjust automatic email fetching from every 15 minutes to every hour. If these changes don't seem to help or don't work for you, talk with an Apple specialist about replacing your battery for $100-$250 (depending on your model).
Opt-Out from Push Notifications
Push mail on your iPad can be a useful feature, but it can also use up your battery life. It's advisable when you're out and about to disable the push notification if you want to save your iPad battery. To change this setting, go to Settings > Mail > Fetch New Data and turn off Push email. Then select "Fetch Every 15 Minutes." This will not notify you with new mails as they come in, but instead updates them automatically every fifteen minutes.
Turn off Unnecessary Location Services
Location-based services, such as Weather from Apple, Facebook Messenger, or Google Maps will drain your iPad battery faster than usual.
To save battery life on your iPad, you can turn off unnecessary location services.
Remove Unimportant Widgets
Widgets are great for getting important information at a glance, but some of them can drain your iPad battery fast. To fix this, go to the settings menu, then to General Settings and then look for the option that says "Set Auto-Lock". Depending on how much control you want over your display's auto-lock, choose between 2 and 15 minutes.
Update iOS
The first way surest way to know that an update is ready for download is by checking for one in the Settings app. To do this: open Settings and then go to General > Software Update. If an iOS update is available, you'll see Download and Install under the Update option at the top of the screen. Make sure your device has enough room on its storage drive before proceeding; updates usually range from 500MB – 1GB (gigabyte), so make sure there's at least 1GB remaining before starting the process.
Click Download and Install when you're ready—you may have to enter your passcode here—and wait for the installation window to pop up again once the update has finished downloading (or else just close Settings). Then follow these same steps all over again; when prompted enter your passcode again if prompted (this will unlock your device) then click Restart followed by Enter Passcode once more after restarting your device; after this second restart you should be able to enjoy some better battery life!
Reset All Settings
If your iPad is running out of battery quickly, you can help it last longer by restoring it to factory settings. This process completely erases all of your settings, apps, and data from the iPad and resets it to its original state when you first purchased or received it. If you've been using your iPad for a while and simply want a fresh start on everything (perhaps with a new wallpaper or cosmetic changes), restoring allows you to do that without sacrificing any of the content or data from when it was new.
Restoring is easy:
Go to Settings -> General -> Reset -> Erase All Settings and Content